A Pelican on the prow of Isabella II, moored off Santa Cruz, taken by Roger Helmer.

It was the day we stopped at the small town near the Darwin Institute -- Santa Cruz? -- and when we returned to the Isabela II, the pelican was standing at the


extreme prow. It seemed pretty unmoved when I got within six feet of it, and I took a series of photos -- I waited some time to get the smaller boat in the background.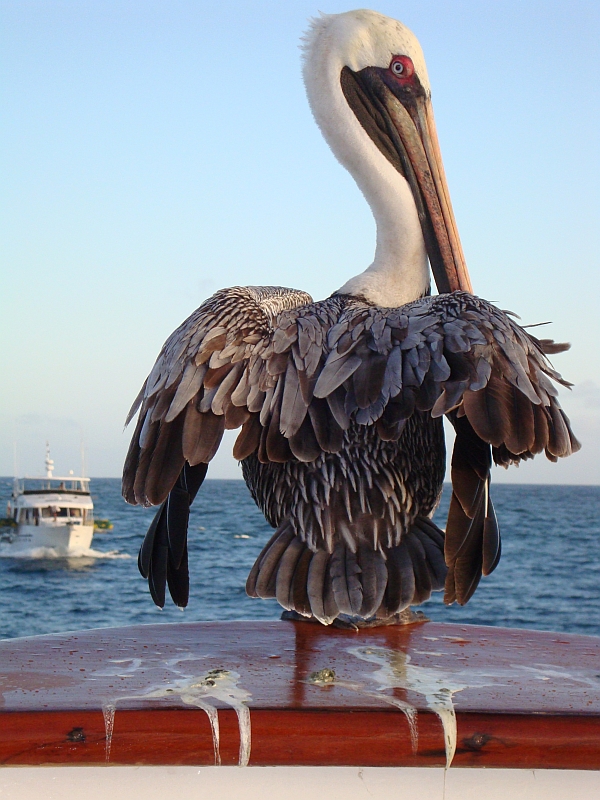 © Copyright Roger Helmer, 2009